Series 10 Example Questions
Try Sample Questions for Free
Looking for Series 10 sample questions?
With the most up-to-date content, designed to mimic today's exam, Pass Perfect is the place for your free Series 10 questions. Our proven prep packages help you retain information, instead of memorizing, so you'll pass. And our Pass Promise guarantees it. Take a look at some Series 10 example questions before you start studying. Because the first step to passing this exam is to understand what it looks like.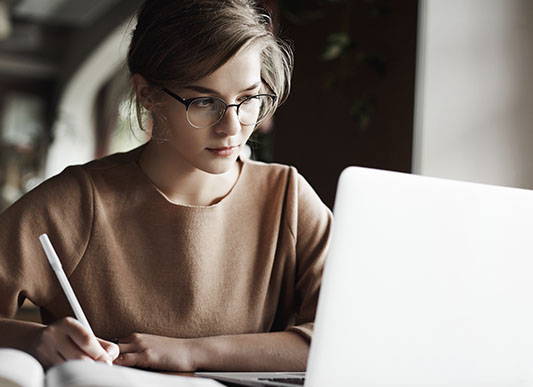 ---
1)
Under FINRA® rules, if an individual fails the appropriate licensing exam three successive times:
A ) No reattempt is permitted
B ) 30 days must elapse between each subsequent reattempt
C ) 90 days must elapse between each subsequent reattempt
D ) 180 days must elapse between each subsequent reattempt
Answer: D
Rationale: FINRA requires that 30 days must elapse after a licensing exam is failed before a reattempt is permitted. However, after failing three successive times, 180 days must elapse between each subsequent reattempt.

---
2)
A customer calls a registered representative to sell 500 shares of an over-the-counter (OTC) stock and tells the representative that he wants the trade done privately—not in the public market. This is:
A ) Allowed without restriction
B ) Allowed with the oral approval of the principal
C ) Allowed if the trade is performed as "agent"
D ) Not allowed unless there is a prior written agreement with the firm
Answer: D
Rationale: FINRA® prohibits "private securities" transactions. Trades must be done with the knowledge of your firm in the public securities markets. The only way to effect a private securities trade is to get prior written approval of the firm; and for the firm to supervise the transaction as if it occurred through the firm.
---
3)
Who initiates a complaint under the FINRA® Code of Procedure?
A ) Member firm
B ) Customer
C ) FINRA Department of Enforcement
D ) FINRA Market Watch
Answer: C
Rationale: Code of Procedure is used by FINRA to discipline associated persons and member firms for serious rule violations. It starts with the FINRA Department of Enforcement serving a complaint on the member firm or associated person and filing a copy of the complaint with the FINRA Office of Hearing Officers (OHO). The OHO will appoint a Chief Hearing Officer and, after the respondent answers, will decide whether a hearing is required.
---
What Your Colleagues Are Saying